Delivering Software: From Concept to Client
COMPSCI 408.01
Course Overview:
In this course, you will gain experience with the entire program development project cycle, from initial conception through user acceptance. You will be exposed to a broad perspective of issues related to the management of technology including feasibility assessment, project planning, project implementation, performance testing, documentation, marketing, and roll-out. This course will include many guest lectures from industry partners to provide contact with people actually involved in delivering software.
You will work in teams on a large software project that has an actual customer who expects to use the software after the course ends. Through these activities, you will gain program development skills that parallel real-world processes. Project ideas will be solicited from local clients that can be on-site to work with you and that tend towards non-traditional platforms or user interfaces. You will make a public presentation of the project results at the conclusion of the course. 
The goal of this course is to expose students to a realistic model for the effective design and construction of software programs, and provide a useful experience in technology development. As such, students must have completed at least CompSci 308 or equivalent.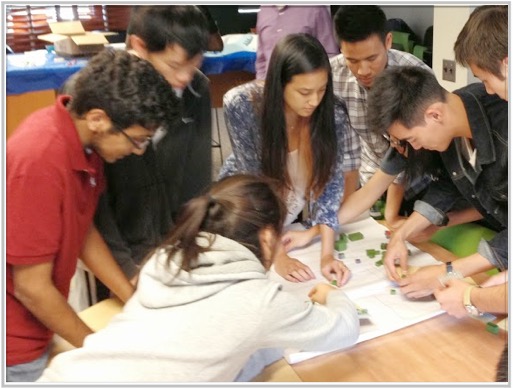 Student Testimonials:
"Because you're working with actual clients, it's real work with real goals, which was a challenge but I think I really enjoyed the whole process of making myself accountable, challenging myself, and learning these skills so I can deliver the product to my client. Looking back, that was very rewarding and I felt like I've learned a lot from it." - Alethea Tosh

"I think that this project overall was incredible exciting to work on and getting to see from start to end what we've been able to create and the potential for who could use this and what it can do. It's been incredibly exciting. I feel really lucky to work on this team and I'm excited to explore an AR further down the road. Because, the possibilities you can do are wild and it's like you're in the future already, so it's pretty cool." -Brittany Williams
More about the instructors:
Read more about Professor Duvall here.