Performing Sexual Health
DANCE 215S
Course Overview:
Performing Sexual Health (DANCE 215S) explores the history, theories, and strategies behind activist sexual health education theater as it has been used locally and globally. Intensive training on sex, sexuality, HIV/AIDS, and history of artists interventions to open urgent dialogues. Examination of humor, personal narrative, and non-judgmental, sex-positive approaches to open dialogue about sexual health by and for diverse communities. Students create and tour a live performance and workshop for high school students and also create short videos segments to be used by high school teachers in health classrooms. 
Click here to see a photo essay about the course.
About the professor: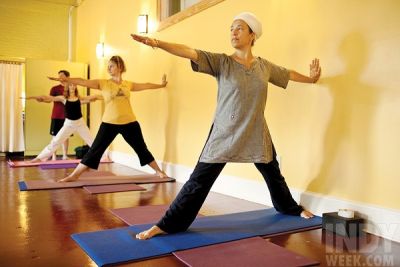 My spiritual path is that of a Sikh, which translates as "student". As a life-long learner, my research focus is embodied, experiential education, particularly that which promotes social change. I am interested in ways that dance, theater and yoga can be used as tools for personal and social transformation, particularly with communities often identified as "at risk". Current research projects include:
• a BASS Connections-supported study of the effects of a regular yoga practice on middle school students in Orange County, NC,
• the use of interactive theater to address issues of domestic violence, sexual assault, and sexual health.
WATCH: In this video, Keval talks about how dance, yoga and meditation can be tools for social change:
Read an article in the Indy about Keval here.