Public Policy Video
AMI 335S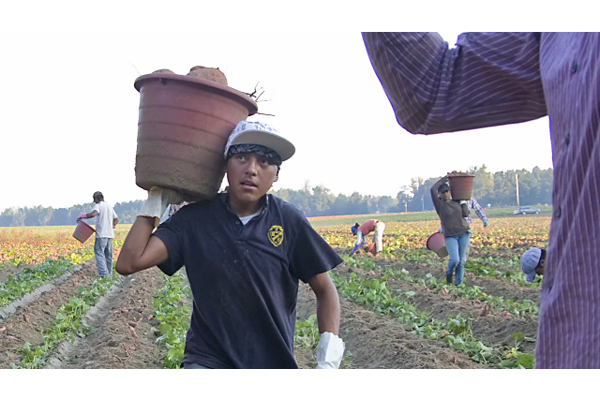 Documentary film course focusing on the production of advocacy videos for social change. Covers methods and traditions of community organizing, introduces knowledge and skill sets needed to make effective videos for grassroots organizations, and explores how video is integrated into organizing strategies to achieve better results. Includes instructor-supervised fieldwork with community partner organization; student groups will research, write, direct, and produce a class video for a campaign to improve educational and economic opportunities in Durham's low-income communities.
Read an article about the course here.
WATCH: Our Forgotten Neighbors, a video produced by  students in Documentary Studies: Video for Social Change
Watch: CDS Student Produce Video Series on Farmworker Conditions and Child Labor: 
About the Professor, Bruce Orenstein:
Orenstein is the founder and director of the Chicago Video Project (CVP), a nonprofit production company that produces documentaries and public policy videos about social and economic issues. Among its many productions, CVP has produced videos for campaigns to pass living wage laws in Chicago and Los Angeles, increase the supply of affordable housing in Chicago, and expand early childhood programs throughout Illinois.
Orenstein's television credits include No Place to Live: Chicago's Affordable Housing Crisis and The Democratic Promise: Saul Alinsky and His Legacy. With a grant from the MacArthur Foundation, The Democratic Promise was placed in 1,900 civic and community development organizations where it was used to teach and inspire community members. In 2008, PBS aired Orenstein's American Idealist: The Story of Sargent Shriver, a documentary about this unheralded American hero who was a principal figure in the creation of the country's public service programs, including the Peace Corps, VISTA, Community Action, and Legal Services for the Poor.
Prior to producing policy videos and documentaries, Orenstein spent thirteen years working as a community organizer in Chicago, Fort Wayne, and Seattle. The organizations addressed affordable housing, public education, youth services, health care, and employment issues.